Sproutlings is owned by the Shaheed family, long-time residents of New Providence. Mo Shaheed and his daughter, Mira, oversee the daily operations. Mo has an educational background and worked with school-age children prior to opening Sproutlings. Mira worked in the area for nearly 20 years as a preschool teacher.
Mira's experience serving young children and their families evolved into her vision for Sproutlings. She understands the variety of needs that families with young children have, and she recognizes the growing need for more childcare options in the New Providence area. Mira has completed several teacher education programs for teachers of young children, including a High Scope lead teaching and a CDA (Child Development Associate) Credential for Infants and Toddlers. She frequently attends conferences at Kean University on early childhood education topics.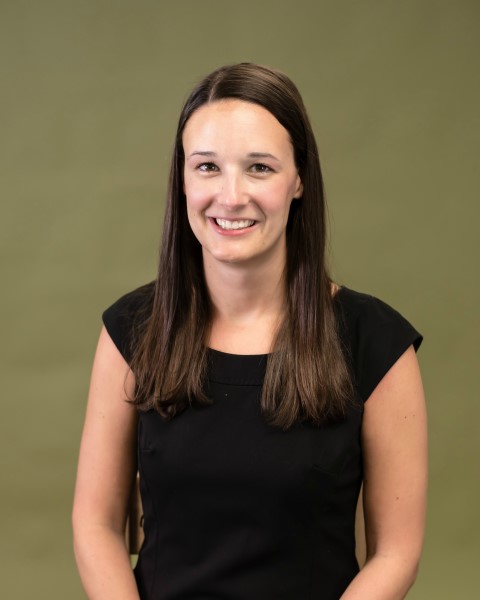 Kerry Lancey
Director
Kerry was born and raised in New Providence and graduated from New Providence High School. She has a BS in Elementary Education and a minor in Disability Studies from the University of Delaware. She has certifications in the areas of Elementary Education (K-5) and Teacher of Students with Disabilities. Her Masters is in Teacher Leadership, also from the University of Delaware. Kerry has worked with young children for over twelve years and has experience with a wide variety of ages. Before joining the Sproutlings team, Kerry taught fourth grade at a local private school. Kerry lives with her husband Jeff in Basking Ridge. 
Jonathan Shaheed
Operations Director
Jonathan was raised in New Providence and graduated from New Providence High School.  He has a BA in Biology from Bucknell University.  His Masters is in Health Administration from Columbia University.  Jonathan taught biology, chemistry and physics when he served in the Peace Corps in West Africa.  Prior to Sproutlings, he worked as a Forecast Analyst for several years before working in Care Transitions at a New York hospital system. 
Pat Boyle
Curriculum Supervisor and In-Class Support Specialist
Patricia, a New Providence resident, worked in the New Providence public schools starting in 1997, first as an instructional aide and since 1999, a Special Education teacher in grades K-3rd at Salt Brook School; prior to that she was working in the Presbyterian Nursery School as a lunch bunch teacher.  Patricia has a BS in Mathematics and Certification in Nursery, Elementary and Secondary Math Education from Marymount College, and a Teacher of the Handicapped Certification from Kean University. In 2004 she was awarded the Teacher of Year award by the NJ State Department of Education. We are delighted that we have Pat as a resource in the classrooms, working with children in small groups and individually providing support and enrichment. She shares her extensive knowledge of current teaching practices in New Providence so that we can best prepare our students for entry into the local schools.
Kellie Haberstroh
Kindergarten
Kellie Haberstroh is the Lead Teacher in our Kindergarten room. Kellie graduated from William Paterson University with a degree in Elementary Education and Psychology. She taught Kindergarten in public schools for three years prior to joining the Sproutlings family. She has experience with Applied Behavior Analysis as well. She currently resides in Wantage with her fiance and her mini dachshund named Bratwurst. Kellie is looking forward to bringing her experiences to her Kindergarten classroom at Sproutlings. 
Sarah Metelsky
PreK 4 Lead Teacher
Sarah is a graduate of Montclair State University and has worked previously as a toddler Lead Teacher at KinderCare in Lincoln Park, as well as a PreK 4 Lead Teacher at KinderCare of Chatham. Her enthusiasm for early childhood education is evident in her classroom.
Amelia Wilson
PreK 3 Lead Teacher
Amelia has an Associate's Degree in Education from Raritan Valley Community College.  While obtaining her degree she spent time in the Clinton Public schools and in the Calvary Nursery School in Cranford.  Amelia worked as an assistant teacher in PreK 3 prior to taking on the lead position.  She has completed training in Creative Curriculum through the Grow NJ Kids program.
Francine Taylor
Beanstalks Lead Teacher
Francine is majoring in Education at Essex County College and expects to earn her degree this year. She has more than 10 years of teaching experience and she previously held the position as Head Teacher at The Learning Tree in East Hanover, as well as a Group Teacher position at the Children's Learning Tree in South Orange. Her most recent position was at St. Stephen's Preschool in Millburn.
Maddie Espinal
Little Sprouts Lead Teacher
Maddie Espinal is the Lead Teacher in the Little Sprouts classroom. She has a  Bachelor's degree in Elementary Education from Penn State University - Harrisburg. Madeline has experience as the Lead Preschool Teacher at a Goddard School in Pennsylvania and was a member of the Youth Services team at a library in Pennsylvania. In her spare time, Maddie  loves to read, hike, and to spend time with her friends and family. 
Bridget Nobile
Seedlings Lead Teacher
Bridget has been working with young children for over fifteen years.   She grew up in New Providence, graduated from New Providence High School and obtained her degree in Communications from Farleigh Dickenson University in 2006.  She recently completed Creative Curriculum training and is in the process of finishing her CDA.  Bridget's enthusiasm and creativity make her a perfect match for the young toddler classroom.
Donna Nobile
Peapods Lead Teacher
Donna worked for 8 years in her previous position as lead teacher of an infant classroom in a childcare center. Prior to that she worked as an assistant teacher and then lead teacher with both toddlers and preschoolers. Donna is currently completing her Infant/Toddler CDA. Donna's experience with caring for infants and working with families of our youngest clients prepares her well for this position. She is currently caring for her 1-year-old grandson and is thrilled to be returning to work in the classroom and helping families adjust to starting their youngest children into childcare. She has three children, Joseph, Courtney and Bridget, and two grandchildren, Nicholas and Hugh.
Robin Weitzman
Related Arts
Robin has a BA from Kean and has N.J. certificates in PreK-3rd grade and Teacher of the Handicapped. She has lived in New Providence for seven years and has worked in the Developmental Learning Center in Mountainside, with children ages 3-9, in a Preschool Disabled class in the Elizabeth public schools, and as a Special Education teacher in the Watchung and Franklin Township public schools. Robin has training in ABA, Orton-Gillingham, and High Scope (preschool) curriculum. Robin has a 9-year-old son, Chad.