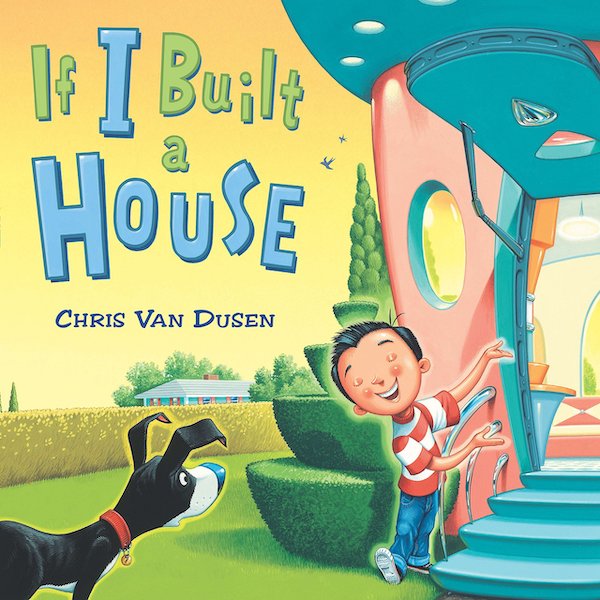 Friendly Reminder: Sproutlings will be closed on Monday May 30th for Memorial Day
Memorial Day Parade 2022
We are excited to announce that we will be marching in the New Providence Memorial Day Parade again this year! The Parade takes place on Monday May 30th at 10am. Please check you email for more details
St Jude's Trike-a-Thon – Sunday June 12th
This year we are able to hold our Trike-a-Thon Fundraiser in person so look our for an email telling you how to sign up soon.  The event will take place on Sunday June 12th.
Peapods
Peapods II
Happy Friday! Time is going so fast, it is almost June! This week we had a lot of fun in our sensory bin playing with fake grass. We made a really big mess but we helped out teachers clean it up after. We have been exploring so much more outside and getting better at sitting down patiently before we go. We heard some really great stories this week and are learning what so many different objects are. We play a game called "Find it" when our teachers read to us. Our teachers will ask us where something is and one by one we all have to point at what they are asking for. Sometimes we get a little confused but we are getting there!
It is going to be beautiful on Saturday! We hope everyone gets to enjoy but please continue to be safe!
Seedlings
What a fun week the Seedlings had!!  We had so much fun on our playground, we enjoyed making a path with our waffle blocks and walking on them. We are pretty good at balancing on them. We also walked around the playground holding hands. We just love holding hands and going for a stroll with our friends.
We identified shapes and colored them in on a huge piece of paper. We got most of the shapes right! We played with connectors and loved all the different designs we could make with them. We also had such a great time building big towers. We were super proud of ourselves!
During circle time we read The Feeling Book by Todd Parr and sang  "If you're happy and you know it".
Little Sprouts
We had lots of fun in Little Sprouts exploring colors in some many different ways. We really enjoyed painting some of us liked painting on our hands instead of the paper! We read Pete the Cat Crayons Rock by James Dean and danced to the "Color Song" We have also really enjoyed being outside in the sun this week.
Beanstalks
This week we took a trip to the Zoo . We learned about kinds of animals that we can see at the zoo, from alligators to zebras . We pretended to be zookeepers and washed our animals in the sensory bin, and made sure they were nice and clean. We discussed how important the zookeepers job is.
We worked hard to make a lion with an AB pattern mane, an elephant and  a koala. We loved signing and dancing to "Animal Freeze, Animal Action" and "Lion Hunt." We read Miss Moo Goes to the Zoo by Kelly Graves, The Koala Who Could by Rachel Bright and Curious George Goes to the Zoo by Margaret and H.A. Reys. We practiced our letter and number recognition by singing "Number Rock" and the "Alphabet Song."
Beanstalks II
This week in Beanstalks II, we are celebrating our Recycling Study. We started by making fireworks with a paper towel holder and paint. We created bird houses with cans and styrofoam and we used cardboard, yarn and push pins to make a beautiful piece of artwork. The children made maracas with plastic eggs and spoons  and we used them to shake up some fun. Our recycled newspaper, that we made last week, was dry enough to color a picture on.
Saplings
This week, we started our study on Buildings. We introduced the topic with a week all about the three little pigs. We talked about choosing strong building materials and we looked at unique buildings and noticed what was the same and different about them. We created the three little pigs houses of straw, sticks and bricks and discussed which were strong and which were not.
We also made homes of brick using construction paper! We built tall towers using blocks and counted how many cubes tall they were. We read many variations of The Three Little Pigs story like The Three Ninja Pigs by Corey Rosen Schwartz, The Three Little Tamales by Eric A. Kimmel, and The Three Little Javelinas by Susan Lowell. We had tons of fun exercising at Stretch and Grow.
Next week, we will learn about buildings around New Providence. Have a great weekend!
Pre K 3
We were busy building in PreK 3 this week! As we started our new study! It's all about building! We used our imaginations to build what ever we wanted with different shapes! Some friends made houses,  some made castles, some made towers, and some made diggers! Our dramatic play was transformed into a construction site. We got all suited up ready to build!
We read The Three Little Pigs retold by Bonnie Dobkin, and we made the Three Little Pigs houses out of straw, sticks and bricks!  We also read  If I Built a House by Chris Van Duson. Using legos we built our own town! Next week we are going to explore the buildings in our community!
Pre K 4
The children in Pre K 4 had a great week as they learned about Space! We talked about the planets, and constellations and learned some facts about the Moon and Mars. The children enjoyed listening to the story Sadie Sprocket Builds a Rocket by Sue Fliess and Aliens Love Underpants by Claire Freedman and Ben Cort.
We worked on finishing patterns using pictures of aliens and practiced addition by counting planets and stars. We continued working on sequential order with number 11-20 as well as counting quantities equaling those numbers The children reviewed sight words by doing a sight word search within a picture of the planet Earth.
Using space themed clip cards the children made rhymes and practiced beginning letter sounds. The children used their imaginations as they wrote about what they thought the moon would look like should they land on it.
Next week the children can look forward to learning about what lives in the ocean!