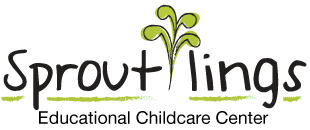 Sproutlings News – October 9, 2017
Reminders:
–Our Kindergarten and Pre K 4 Back To School Night is tomorrow, Tuesday, October 17th from 6:30-7:00. Please email Kerry if you would like childcare. We will be having a Curriculum Night for parents in our other classes. Stay tuned for a date!
-The Halloween Parade is scheduled for Tuesday, October 31st at 9:15. All parents are welcome to stop by to see us parade around in our costumes!
-Blank Universal Health Records are now available next to the bulletin board in the lobby as well as other useful information on vaccinations.
Peapods
We were very excited this week when we received a new toy to play with! We got great big soft blocks. Some of us have learned how to stack the blocks all by ourselves. We are getting very good with hand and eye coordination. We have been filling up our containers with the shaker bottles.  Tummy time is paying off.  We're getting around more and more.  We love looking and touching our family photos. Every morning we look forward to music time with Ms Robin.  We can sing and dance along. Our "acorns " are now decorating our door.  They came out great. We read The Busy Little Squirrel by Nancy Tafuri and our song of the week was "One Leaf, Two Leaves."
Seedlings
This was such an exciting week!  The Seedlings were so happy to see a fire truck that came to school! We got to see the lights go on and off and we even got to explore the inside of it. A firefighter pointed out all the different things on the truck and we liked the bell the best. We had a great time with our art projects this week. We made bubble wrap corn where we painted the bubble wrap and stamped it onto paper to look like the kernels. We had fun playing with the parachute and the tunnel.  We read Giraffes Can't Dance by Giles Andreae and Guy Parker-Rees and we loved singing "I'm Bringing Home a Baby Bumblebee."  
Little Sprouts
The Little Sprouts learned so much about fire safety this week! We practiced how to "Stop, Drop, and Roll!" The fire truck came to visit at school and we saw a real firefighter! We read Five Little Firefighters by Read and Roll's Fire Truck. We sang songs like "Five Little Firefighters." Our sensory table was filled with red, orange, and yellow pieces of shredded paper! For art, we used our hands to mix red and yellow (which made orange!) to create our fire paintings. For our fine motor and gross motor skills, we worked how to hold a crayon properly and did jump counting (that helped us work on our counting skills, too!). Our classroom has new instruments and we loved banging the cymbals, shaking the maracas, and hearing the bells jingle! We've been having so much fun learning new songs during our music class with Miss Robin and Elefante Music and learning new things in our Stretch-N-Grow class!
Beanstalks
This week in Beanstalks we are continuing our study of trees and working on the letter F. We also have introduced  the number 2. October is fire prevention month and the fire truck came to visit us this week! The children really enjoyed seeing the fire truck and the fire fighters up close and personal.
As a reminder we have started show and tell. Please label any item your child brings in to "show" their friends should relate to the theme or letter of the week. In literacy, we learned about the letter F and the sound F makes. We traced the letter F at the easel using red paint.  In addition, we "fished" for letters which they loved. In science/sensory, we added pine cones and sticks to the sand table for an awesome sensory experience. In art, we painted circles red and made bark rubbings using the tree on the playground. Next week we will introduce the letter H, the color green and the number 3.
Pre K 3
This week in Pre K-3 we continued our study on trees. Our letter of the week was F. The kids came up with a lot of words that started with the letter F. We practiced writing the letter F in salt and on paper. We answered our question of the week, " Who lives in trees?" This week our stories we read were The Grouchy Ladybug, When the Monkey Come Back, and Who Lives in Trees. We found more leaves outside on the playground to add to our science center. We made a collage out of all of the leaves we found. We learned about what is harmful and helpful to trees. Next week we will explore the question, "What food comes from trees?"
Pre K 4
This week is Pre K 4 for we concluded our study on trees.The class learned what lives in trees.They pretended to be many different types of tree dwelling creatures. The class took a walking field trip to visit some trees and found bird nests, squirrels, chipmunks and a variety of birds. The class used things collected from our walk as well as scrapes from art to create their own bird nests. The class used their measuring skills to make applesauce. The letter of the week this week was F. We worked on its sound and practiced writing it. Our number this week was 2. We practiced writing the numeral and drew pictures of two objects. We continued to focus on the color red. Our stories this week were The Grouchy Lady Bug, Who Lives in Trees, When the Monkey's Came Back, and Henny Penny.