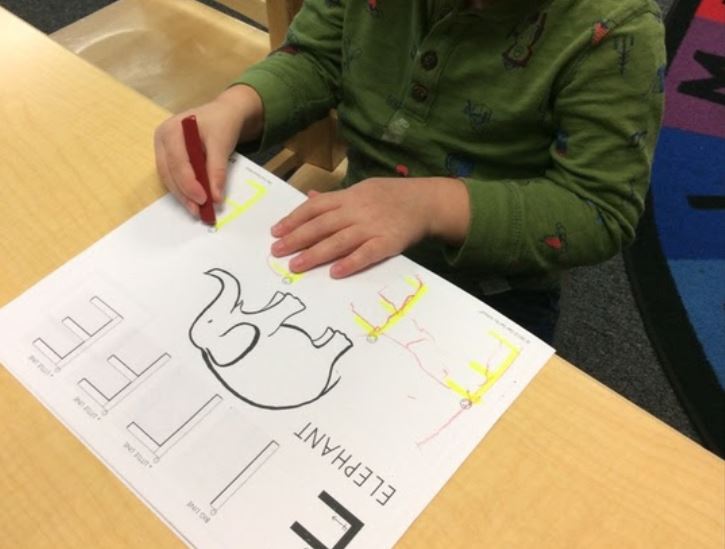 Sproutlings Newsletter: Week of December 2nd
Events:
The Little Hearts dance recital will be on Wednesday, December 11th from 6:00-6:30
The PreK4 Holiday Concert will be on Monday, December 16th from 6:15-6:30
The PreK3 Holiday Concert will be on Wednesday, December 18th from 6:15-6:30
The Beanstalks Holiday Concert will be on Thursday, December 19th from 6:00-6:30
Reminders:
Parents MUST use their key cards to enter the building. We have noticed that many parents are forgetting their key cards and either ringing the bell or waiting for another parent to let them in. Please do not "tailgate" behind the person in front of you. This is uncomfortable for parents who are trying to follow our protocol. If you do forget your card and need to ring the bell, we ask that you refrain from ringing it repeatedly. It may take a few minutes for us to get to the door as we are taking care of your children. Thank you for your help in making sure the building is secure. If you have lost your key card, please write us an email (sproutlings.info@gmail.com) requesting a new one. There is a $15 charge for all lost key cards.
All children in the center will be required to have a flu shot before the new year. Please provide documentation of your child's flu shot to Kerry. Please hand in an updated Vaccination Record to Kerry each time your child receives a vaccine. A new Universal Health Record is required after each yearly physical. Blank copies are available in the lobby.
Peapod I
Hoping all of our families had a wonderful Thanksgiving.
During this week, we enjoyed playing with our musical instruments and swaying to the music.  We all love listening to music . We had a great time shaking our bells and our shakers. We also stacked our plastic stacking discs and played with our jar and caps.
Ms. Lu read our book of the week Meet Babar and His Family by Laurent de Brunhoff. Ms. Emily has been busy readying our holiday decorations.
Our song was "If You're Happy and You Know It".
Peapod II
We had a fun week in Peapods II.
We started to decorate our classroom for the holidays, and sang some holiday tunes. We made footprint ice skates, and cute footprint penguins. Our favorite song to sing was "Jingle Bells".
We read Meet Babar and his Family by Laurent de Brunhoff.
Seedlings
This week in the Seedlings room was so much fun! We've been exploring snow this week. We talked about snow and how cold it is.  We even put some in the sensory table to feel, look and some us even tasted it.  We painted some snowflakes for art. We used some painter's tape to lay down a design and were excited to lift it up to see our snowflakes.  We worked on learning to balance on our balance beam and we are getting quite confident in ourselves! We learned how to play a matching game. We need more practice, but that's the best part! During circle time, we sang "Jingle Bells" and read The Pigeon Has to Go to School! By Mo Willems.
Little Sprouts
We hope everyone had a GREAT Thanksgiving and enjoyed the long weekend! This week in the Little Sprouts classroom, we talked about 'Gingerbread'. We read "The Gingerbread Baby" by Jan Brett and "The Gingerbread Man" by Mara Alperin. We sang "Five Gingerbread Men" to the tune of "The Muffin Man" and "Homemade Gingerbread Man" to the tune of "Pat-a-cake." For art, we made gingerbread men out of play dough using cookie cutters. We had lots of fun playing with play dough and making different shapes! We are so happy that Miss Michelle from Elefante Music came to visit and sing songs with us this week! Next week, we will be talking about the holiday Kwanzaa. Stay warm and have a great weekend!
Beanstalks
Happy December from the Beanstalks! For this short week, we finished up our study on trees. We learned that trees are used to make things like floors, tables, and chairs! We also reviewed all of the cool things we've learned about trees since October! We read Pete the Cat Saves Christmas and Our Tree Named Steve. We worked on spelling our names and we are getting really good at it! We painted Christmas trees and decorated them and we made beautiful snowflakes to match the snow outside. We practiced counting and identifying numbers with our number puzzles and worked on our fine motor skills with play dough. We also are practicing proper cutting techniques. Next week, we will learn all about polar animals. On December 19, we will have a holiday concert that we have been practicing so hard for. We hope you can make it!
Saplings
We've had a great week learning in Saplings! This week, we celebrated our study on trees! We learned so much about trees. We learned how the leaves change colors in the fall, who takes care of trees, who lives in trees, the parts of trees and how they grow, and the different types of trees. For our handwriting without tears, the kids learned how to write the letter "E". As a class, we came up with words beginning with the letter "E". In art, we worked on our cutting skills by making snowflakes to hang in the classroom. Our class also made winter hats to hang on our bulletin board. For Math, the kids played an apple tree counting game. Next week, we are going to start our winter study! Our first topic will be about polar animals.
Pre K 4
This week in Pre K 4, the children worked on their handwriting by using the HWT Curriculum to make the letter "U" and the number "9". They continued working on this skill by creatively making journal entries about what they did over their long holiday weekend. The children enjoyed participating in conversations with their friends about their fun weekends!
In math this week, the children worked on number order and sequencing as well as shape recognition.
In preparation of the upcoming holidays, the children are working on holiday decorations and practicing their songs for their holiday concert.