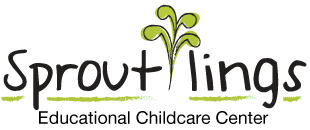 Sproutlings Newsletter: Week of October 5
Reminders and Upcoming Events:
Please be sure you ask for an updated Universal Health Record at your child's annual well visit. These are required by the State of New Jersey for every child attending day care and we need a new one each year.
All students are required to get a flu shot no later than December 31st. Please bring documentation to Sproutlings. You can also send us an email with the picture of the documentation.
If a child visits any of the states on the New Jersey restricted travel list, they are required to stay home for 14 days prior to returning to Sproutlings. Quarantine begins on the first day a child returns to NJ after travel.
Sproutlings is organizing a fun and safe Halloween celebration on October 30th.
-Children will be allowed to wear costumes to school but they must be clothes that the children can comfortably stay in all day.
-Classes will participate in a Halloween "door decorating" contest. On Oct 30th, they will walk the halls and pick their favorite classroom decorations.
-We will have safe, socially distant "trick or treating" activity where students will go to different stations for treats with bags they will decorate in class. One class will go at a time so that populations are not mixing. We will make sure the treats are age appropriate.
-We are looking for parents to donate nut free sealed bags of individually wrapped treats, snacks, or items such as Halloween pencils, stickers, etc. Please do not send in anything with nuts or hard candy that can be a choking hazard. All treats will be sent home and no candy will be eaten at Sproutlings. If you are interested in donating items, please send them in no later than Monday, October 26th. Please be sure to let your classroom teacher know they are for Halloween. We will use the items communally, center wide.
CPSC Warns Parents Should Not Use Nursing Pillows or Infant Loungers for Sleep:
https://www.cpsc.gov/Newsroom/News-Releases/2021/CPSC-Warns-Parents-Not-to-Use-Nursing-Pillows-for-Sleep-Agency-Is-Investigating-Infant-Deaths-that-May-Be-Associated-with-Pillow-Like-Products
Peapods
This week we were very lucky to have Ms. Kerry come in our room and sing "The Wheels on the Bus" with us. What a treat! We would also like to welcome Charlotte to the Peapods. We are so happy to have her join us. We have been busy exploring the room. Some of us like "hiding " in the shelf. We have been also been practicing our signing. Some of us are pretty good signing "all done" and "more."  Our book this week was My Leaf Book by Monica Wellington and our song was "The Wheels on the Bus."
Seedlings
What a fun week in the Seedlings room! We played with bubbles and had a great time trying to pop as many bubbles as possible!  We painted our pumpkins for our room and we are getting ready for Halloween. We're all very excited about Halloween. We had a velcro jack-o'-lantern that we got to make our own faces and we came up with crazy combinations. The Seedlings have a matching alphabet chart and we try our best to match them.  We're pretty good at it!
We celebrated Patrick's 2nd birthday- thank you for the amazing muffins. We just love eating muffins! Theo Miller became a big brother on Monday to his new baby sister, Eden.  The Seedlings room sends our congratulations to the Millers on their new addition. Many of the Seedlings are going to be siblings soon!
During circle time, we sang  "Head, Shoulders, Knees And Toes" and read We found a Hat by Jon Klassen.
Little Sprouts
What an exciting week we had in Little Sprouts! This week we talked all about fire prevention. We read Five Little Firefighters by Tom Graham and by Kay Barnes. During circle time we sang "Hurry Hurry Drive The Fire Truck" and talked about how firefighters help us. We colored a lot of fire truck and firefighter coloring pages this week. We are sad that the fire truck cannot visit us this year. That's our favorite part of fire prevention week! For small group, we practiced our fine motor skills by placing colored pegs into different foam shapes. Next week we will be discussing leaves and why they change colors. Have a great weekend and stay safe!
Beanstalks
This week in Beanstalks we incorporated a lot of shapes and numbers when looking at our current season, fall. Everyone was excited to color their own apples and leaves when we talked about apple picking and the leaves changing color this week. Everyone is excited that Halloween is coming up. We are starting to dive into more Halloween related activities and we cannot wait to see what we are doing in the next few weeks! We really enjoyed making our very own scarecrows that we were able to take home and show our parents! We talked about the different shapes in our scarecrows. We love our read-aloud time and we especially love our favorite books, The Little Sock and The Unicorn and Zebra. We can't wait to do more fun activities next week!
Beanstalks II
The Beanstalks II class had lots of fun this week learning about fire safety. We enjoyed playing with the fire trucks and pretending to put out the "fire" in our doll house. We did lots of activities to strengthen our fine motor muscles, tearing paper to make a 911 poster, threading beads to make a "Stop, Drop, and Roll" lanyard and practicing with our scissors to cut red play dough. We practiced our counting when we played "draw the spots on the fire dog." Some of our favorite books from the week were I'm Brave by Kate McMullan, Spark the Firefighter by Stephen Krensky and A Firetruck Named Red by Randall de Seve.
Saplings
This week in Saplings (Pre K 3) we learned about fire prevention, fire fighters and the tools that help put out fires.
We labeled parts of a fire engine and labeled the uniform that fire fighters wear. We put together a fire truck and made hand print "fires." We used our math skills while counting the rungs on the ladders. We learned and practiced "Stop, Drop and Roll!"  We practiced holding our pencils correctly while coloring in fireworks in a Handwriting Without Tears activity.
We read a lot of fire related books. Some of those included Firefighters by Jacqueline Laks Gorman, Fire Truck by Dorling Kindersley, Clifford the Firehouse Dog by Norman Bridwell, and Curious George and the Firefighters by Margret and H. A. Rey.
We are so excited to start our tree study next week.
PreK 4
STOP! DROP! ROLL! This week in Pre K 4 we learned all about fire safety for fire prevention week. We talked about what we should do if we hear the fire alarm go off at school or at home. We also discussed what we should do if we see smoke. The children enjoyed learning about how important our firefighters are and everything they do to keep us safe.
We practiced number order by putting together a fire drill puzzle and by using raindrops to put out a fire. The children were able to identify their letters by doing a fire safety letter match and by tracing "Stop, Drop and Roll." Fine motor skills were practiced while the children individually wrote about what they would do if they saw smoke in a building or inside their home.
Some of the fun books that we read included Clifford the Firehouse Dog by Norman Bidwell and Curious George and the Firefighters by Margaret H.A. Ray's