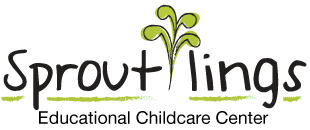 Sproutlings Newsletter: Week of November 11
Reminders:
Sproutlings will close early on Wednesday, November 27th at 4:00.
Sproutlings will be CLOSED on Thanksgiving (Thursday, November 28th) and the day after (Friday, November 29th). Please plan accordingly! For a printable list of all of our closings, please visit our website.
Parents MUST use their key cards to enter the building. We have noticed that many parents are forgetting their key cards and either ringing the bell or waiting for another parent to let them in. Please do not "tailgate" behind the person in front of you. This is uncomfortable for parents who are trying to follow our protocol. If you do forget your card and need to ring the bell, we ask that you refrain from ringing it repeatedly. It may take a few minutes for us to get to the door as we are taking care of your children. Thank you for your help in making sure the building is secure. If you have lost your key card, please write us an email (sproutlings.info@gmail.com) requesting a new one. There is a $15 charge for all lost key cards.
All children in the center will be required to have a flu shot before the new year. Please provide documentation of your child's flu shot to Kerry. Thank you for helping us keep all of our records up to date! Please hand in an updated Vaccination Record to Kerry each time your child receives a vaccine. A new Universal Health Record is required after each yearly physical. Blank copies are available in the lobby.
Peapod I
As always we had another great week.  We are having so much fun learning to play with one another.  Some of us are becoming very aware of our friends.  Some make us laugh.  We can be pretty funny. We are also learning to find some of our "hidden " toys.  A special toy is put in our toy box and we have to try to pick it out.  We're pretty good at this! Ms Lu read our book of the week, What Is Thanksgiving by Harriet Ziefest and our very funny song "The Turkey Hop."
Peapod II
Cold weather brings lots of snuggles in the Peapods 2 room. We've been practicing how to use "nice hands" with our friends, and giving lots of hugs and kisses. Our favorite book this week was Dr. Seuss's ABC by Dr. Seuss. We have fun repeating the words from the book. For art we made corn footprints to hang along our other fall decorations. Many of us have ticklish feet and couldn't stop giggling when we were getting our feet painted. Our song of the week was "Wheels on the Bus." We have fun dancing along and some of us can sing along.
Seedlings
This week in the Seedlings room was tons of fun! We learned about turkeys and what sounds that they make. We're very excited to tell you that they say "gobble, gobble!" We also did handprint turkeys to decorate our classroom for Thanksgiving.
We learned about tools and tried to fix a toy bus with hammers, saws, screwdrivers and more. Using our fine motor skills, the Seedlings made huge towers with our colored pegs. We were thrilled to see how high we could get them! We also celebrated two birthdays in the room this week! Happy Birthday Charlotte and Andrew! We sang the "The Wheels on the Bus" and read "Oh, the Thinks you can Think!" By Dr. Seuss.
Little Sprouts
What a fun week we had in Little Sprouts! Our theme this week was Chicka Chicka Boom Boom. We had lots of fun reading Chicka Chicka Boom Boom and Chicka Chicka ABC by Bill Martin Jr. and John Archambault. We also had fun singing the "Chicka Chicka Boom Boom" song while reading the book and singing our ABC's. We even sing our ABC's while we wash our hands! For art, we played with magnet letters and pretended that the letters were climbing a magnet tree- just like in the book! We also had fun identifying the letters that our names start with. We can't wait to see what our coaches from Stretch-N-Grow and Little Hearts are going to show us next week! Our theme for next week is family.
Just a friendly reminder to send in appropriate outdoor clothing (jackets, hats, gloves/mittens) as well as seasonal appropriate extra clothing (long pants, long sleeve shirts) to keep in the cubby bins. Although it is getting colder outside, we try to go out, even for a couple minutes, for some fresh air.
Beanstalks
Beanstalks learned all about different foods that grow on trees. We learned that many of the delicious fruits we eat grow on trees like cherries, apples, and oranges. We learned that some animals eat things that come from trees that people don't. For example, squirrels eat acorns. We read When Grandma Gives You a Lemon Tree and danced along to our favorite Laurie Berkner songs. We made turkeys for our bulletin board and stamped some of our favorite fruits. We sorted foods that grow on trees and foods that do not. The Beanstalks learned about the letter "F" and went over the letters we learned in the past with our sound sorting tubs. We have been really working on spelling our names this past week. Please work on this with us at home, too! We have been having so much fun exercising during Stretch and Grow!
Next week, we will learn about how trees change with the seasons.
Saplings 
We continued our tree study in Saplings this week. We learned all about who takes care of trees and the stages of trees. The kids learned that a tree doctor is called an arborist. JThe arborists use handsaws and chain saws to cut off broken limbs. We read Growing Trees by Judith Bauer Stamper and sang "I'm a Sturdy Oak Tree." We finished making our names out of acorns and made handprint turkeys to hang in the classroom for Thanksgiving in art. We sorted leaves into two categories- pointy and round. We also played a tree matching game. The kids continued to work on our Handwriting without Tears. This week we practiced making horizontal and vertical lines.
Pre K 4
This week in PreK 4, we talked about how animals prepare for winter. The children learned that some animals hibernate while others migrate or adapt to their surroundings. We read the stories Time To Sleep by Denise Fleming and The Bear Snores On by Karma Wilson and Jane Chapman.
Our math concepts this week centered around number order and sorting. The children put puzzle pieces together in numerical order forming an animal pictures. We used dice to count bears and sort them into caves by color.
Our letter of the week was the letter "H". The children used hole punches to search for the letter H and then punched it, strengthening their fine motor skills.
In keeping with our hibernation theme, the children created bears out of paper plates, first painting them, then gluing faces on.
Next week the children can look forward to Thanksgiving related activities as well as the letter "K" for Show & Share.