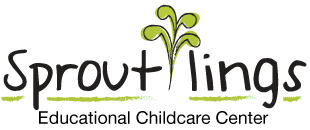 Sproutlings News – October 30, 2017
Reminders:
-As the weather begins to change, please make sure you are bringing a jacket and any other warm accessories for outside time. Labeling all of your child's belongings will help us to make sure everything finds the proper home.
-As always, please be sure to have a new Universal Health Record filled out at your child's annual physical. Copies are available next to the bulletin board in the lobby. Please provide Kerry with an updated vaccination record whenever your child gets a new vaccine. Thank you so much for your help in keeping all of our records up to date.
-Please note that in order to view all of the newsletter, you may need to click "view entire message" at the bottom of this email.
Peapods
This week we welcomed Paikos to the Peapod class. Welcome Paikos!
It was fun walking around the parking lot in our Halloween costumes.  Thank you family for coming to watch. We were able to squish the inside of a carved pumpkin.  It's always fun to feel and squeeze different textures. We have been having fun crawling through our pop-up tunnel. Sometimes we crawl through, sometimes we stay inside. We have been playing with our large jar full of caps.  We're getting very good at getting the caps into the jar. Our book this week is What Is Halloween?  by Michelle Medlock Adams. We sang "Ten Little Pumpkins."
Seedlings
What an exciting week! We had so much fun with our Halloween parade marching around the parking lot in our amazing costumes. Later on that day, we had a Halloween party in the classroom. Thank you to all the parents who brought stuff in for the party. The Seedlings enjoyed all of the special treats! We painted ghosts on black paper which was a great time. We had foam pumpkins in our sensory table for everyone to feel. We also made a Jack O Lantern for our class room. We had a great time seeing what can fit into a box, which was a lot! Then we would dump it and put new stuff that we had in the classroom. We read Shake dem Halloween Bones by W. Nikola-Lisa and we sang "Five Little Pumpkins."
Little Sprouts
Happy Halloween from the Little Sprouts classroom! We celebrated Halloween this week and had a fun-filled parade and class party! Thank you to everyone who contributed and came to see us! We read Llama Llama Trick or Treat and sang songs about Halloween. Our sensory table was filled with water and droppers that we used to play with the water while working on our fine motor skills! For art, we made spider web crayon resist pictures by making a spider web with white crayon and painting over it with watercolors. We also used the outline of our hand to celebrate the first day of November by sponge painting a turkey! We have discovered a new favorite song by our favorite singer, Laurie Berkner, called "The Goldfish!" You might catch us playing our instruments to it! We've been having so much fun learning new songs during our music class with Miss Robin and Elefante Music and learning new things in our Stretch-N-Grow class!
Beanstalks
Can you believe it is already November ?  Autumn is upon us!  Leaves are falling down, days are getting shorter and cooler… and Thanksgiving is just around the corner.  A big thank you to all our parents who joined us for our Halloween parade.  We appreciated your help in making the fun morning possible.  Please feel free to visit whenever possible to read a special story or do a special activity.  Just let me know in advance!
This week in Beanstalks we introduced the letter A and concluded our study of trees.  We also introduced a new color of the week which was orange .In literacy, we looked around in our classroom to find objects that begin with an A.  We found lots of things like apples, a toy airplane, aprons some of us recognized the letter in books we read too. In science and sensory we made letters in shaving cream and hid letter A's for the kids to find.  To conclude our study of trees we  made apple sauce.  The children counted and measured the ingredients we used to make applesauce. We had a great time making this treat. For art this week we finger-painted pumpkins using orange paint, dot-painted A's and traced the letter A at the easel. Next week we will begin the study of clothes and the letter of the week will be C.
Pre K 3
We had a great week in Pre K-3! We wrapped up our study on trees. This week we learned the sound the letter A makes and we also learned the number 5. On Tuesday, we marched in our Halloween parade! The kids had a blast at our Halloween party. We made pumpkins out of paper plates to hang up in our classroom. We also tried some roasted pumpkin seeds. On Friday, we had our celebration of the tree study and made homemade applesauce! At the easel the kids dot painted the letter A with the color orange. We read the stories Growing Trees, Pablo's Tree, Happy Halloween and From Seeds to Pumpkin. Next week we will be starting a new study on clothes.
Pre K 4
We concluded our study on farms this week. We discussed what grows on the farm. We learned about the machines farmers use to run their farms efficiently. We used legos, paint, and construction paper to create a corn ears. We learned corn vocabulary words; ear, husk, kernel and cob. The class created a page of information on what they had learned about farms during our study. This week we also celebrated Halloween. We learned about how to stay safe while trick or treating. We wrote about what we were doing to celebrate. We decorated picture frames for our costume class photo. Next week we begin our study on clothes.The letter of the week was A. We practiced writing it and made it using our letter constructor pieces.  Our number this week was 5. We created 5's using dot art. The color of the week was orange, we learned an orange song and painted orange pictures. Our stories this week were The Night Before Halloween, Halloween, From Kernel to Corn, The Biggest Pumpkin Ever, and Too Many Pumpkins.